Are you a property owner, landlord or tenant of a property that just doesn't feel right or people cannot settle?
Are you trying to move, sell or rent a property that just wont move?
Have you or others experienced cold spots, energy shifts, seen or heard things in a property or your home?  Are you seeing shadows in your home?
Do you feel stuck emotionally? Are you experiencing depression and cant understand why?
Have you been doing some building work on the home and feel something has shifted?
Is your sleep disrupted and you are having bad dreams?
Are you experiencing physical activity in your home such as things moving etc?
Would you like a fresh start in your home after a period of upheaval?
Some of you reading this may scoff, particularly if you haven't any experience any spiritual or energetic phenomenon before.  These are all signs that you might be experiencing energy, spirit or psychic phenomenon around you.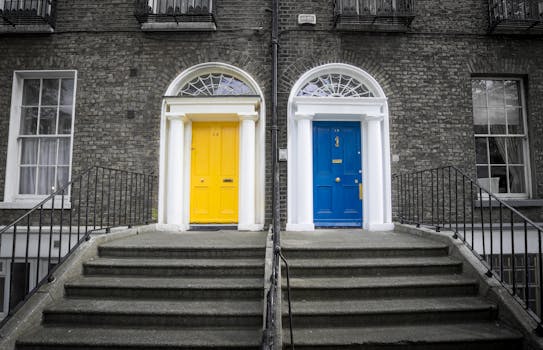 These may be due to your own emotions requiring attention or someone living with you. It may also be due to many other factors including previous tenants, a death in the property, natural energy portals, spirit visitation.
It maybe that the spirits visiting your property are linked to yourself and not harmful, those around us do pop in to help us. The challenge comes when you feel unsettled in your own home or a property will not allow people to settle or change it.
There are many possible factors, it doesn't have to be an old property for example.
I am able to help with many aspects of those things described above.  There are many reasons why you may be feeling unsettled in your own home or place of work, some of which may be energetic and not necessarily spiritual.
I am an energy channel, a spirit Medium, shaman and Reiki Master. I use a wide range of spiritual and energetic tools to survey and bring understanding to what is happening and how it may be resolved. This may require change on your part, as your own emotional energy may possibly be part of the situation.
I would be happy to have a 10 minute conversation free of charge to discuss your concerns and if I may be able to help.
If you do not wish me to visit your property or it is too far, I am able to offer a distance session remotely over skype to offer guidance and my team will provide insight and possible clearance remotely. This will be £50 for an hours session or so.
If I feel that you need a visit to the property, I charge £50 for a clearance of an average size property (up to 3 bedrooms) within a 20 mile radius of SG17. For larger property or a distance up to 40 miles,  it will be £80 please. For other locations, types of properties, please contact me to discuss
I will survey the property, clear the energy using a range of tools, close any gateways and discuss with you how you can keep it clear energetically in the future if appropriate.
Please contact me on 07973384406, email me dawn@spiritual-butterfly.co.uk or use the contact form on the contact page.
I am also teaching some of these skills on in a lovely location in July, for you to learn more about this work. We will be learning how to clear your own personal energy, how to cleanse your home and also protect following cleansing.
Please book the workshop or a home clearing using this button: